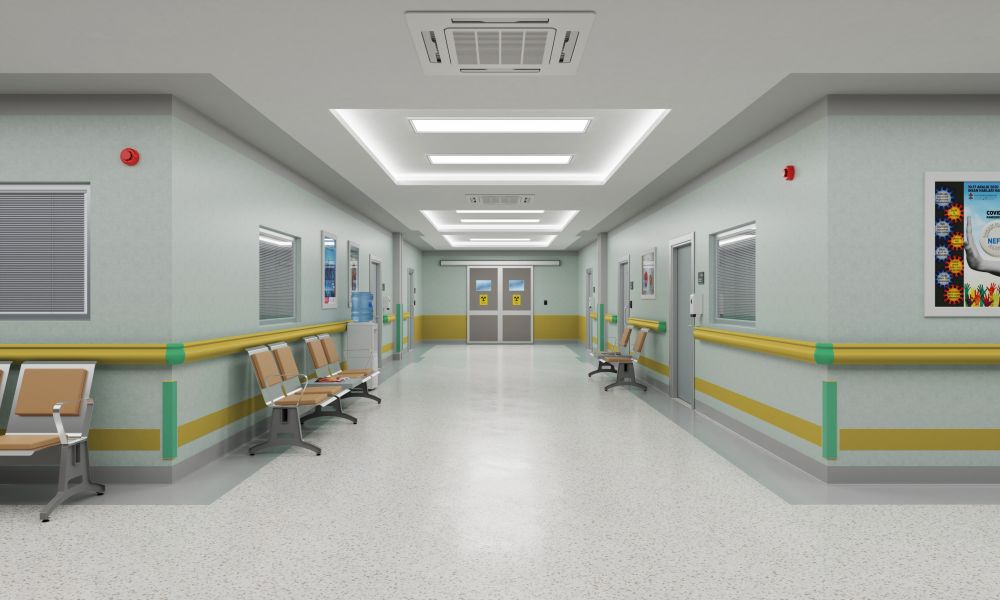 Wall Protection Barrier
Wall protection barrier is a wall protection product designed to protect all walls, especially corridor walls, from damage. Widely used in schools, hospitals and other healthcare facilities, these products are installed at a certain height along the wall to act as a buffer for beds, cars and other moving objects that can cause costly damage to the walls. Wall protection tape systems are complementary to the wall corner protection profile and skirting boards used to protect the entire building. Depending on the manufacturer, these elements are usually called by many different names, such as wall protection profile, wall protection bumper, wall corner protection, wall protection panel, wooden wall protection tape, wall protection apparatus, wall protection board, wall protection materials.
Wall protection systems help prevent damage from building structures and walls. It is an integral part of a commercial project that protects your building investment. This is done with a combination of multiple products such as wall protection board, wall corner protection systems, wall protection barrier, skirting boards. These products protect surfaces such as walls, corners and doors by offering impact resistance and easy maintenance. In this way, they ensure the longevity of a building's interior. That's why it's so important to use wall protection for any facility subject to heavy traffic.
Our Wall Protection Barrier Products
You can visit our products page to get detailed information about wall protection barrier products and to learn about color options.
PVC Wall Protection Panels
PVC wall covering is a material such as wallpaper that is used to decorate the walls in the interior of a building. PVC wall covering panels are used for decorative and aesthetic purposes. In addition, PVC wall covering materials allow you to reflect your style and preferences. Covering the walls of your home or commercial buildings with plastic wall protection sheet means thinking of solutions that suit your taste, furniture, technical requirements and quality.
Gone are the days when pvc wall panels were used only in the healthcare setting to prevent scratches, marks, dents and gouges that would endanger the structure and walls. Today, the use of these pvc wall protection tape and wall protection panels is not limited to healthcare environments. For this reason, plastic wall covering materials or hygienic PVC wall covering, floor protection sheets etc. A wall protection system consisting of elements is a kind of necessity today to extend the life of the walls.
It is used to protect the surface appearance such as wall corner protector in places where friction and damage occur easily on walls such as wall protection panels. The wall protection system can consist of anything used to make the building look newer and taller. There are several methods by which you can protect interior spaces.
Wall protection board is an attractive way to cover surfaces most frequently exposed to foot traffic and the movement of objects. Like a second skin, it is hard to wear, durable and easy to clean, so dirt and scratch marks can be removed with minimal effort while continuing to complement existing decor. By investing in wall protection boards or other wall protection systems, the long-term costs of ongoing repairs, repainting or replacing surfaces can be avoided.