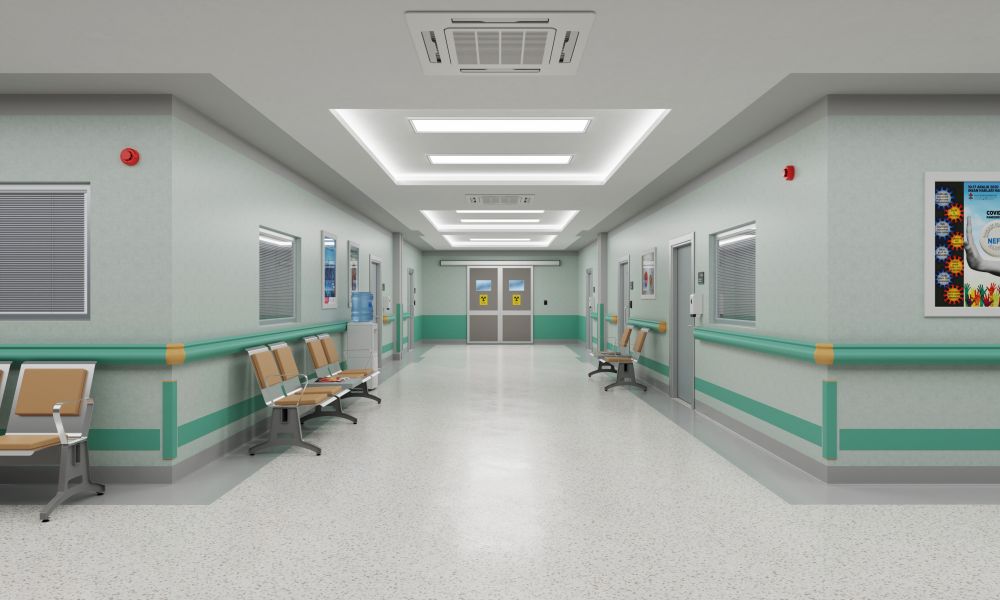 Corridors and main roads in hospitals are subject to a lot of potential wear and tear from cars, beds and wheelchairs. Hospital wall protection tape or hospital wall protection barrier can be used to protect the walls.
Hospital wall protection systems are designed to absorb the impact shock without damaging it, as they slightly compress and bounce back upon impact.
In hospital rooms, it is also helpful to use stretcher bump tape to prevent damage to walls when moving beds. Wall chair guards should be used in designated waiting areas or waiting rooms where chairs may hit the wall.
Densely patterned and reflective wall protection panel systems are not recommended as they may cause confusion for people with low vision.
It is recommended to install foot plates mounted at a minimum height of 400 mm on the doors to prevent damage to strollers and wheelchairs.
Also, corners, joints, and surfaces need to be easily cleanable so that hospital wall containment systems help keep infection at bay.
All materials used for the hospital wall protection barrier must be resistant to shattering and breaking.
Our Wall Protection Barrier Products
You can visit our products page to get detailed information about wall protection barrier products and to learn about color options.
Benefits of Hospital Wall Protection Barrier



It minimizes the damage that may occur on the walls.
It preserves the decorative appearance of the walls.
Reduces wall maintenance and repair costs.
It ensures the safety of patients, their relatives and hospital staff, and minimizes accidents and injuries.
Wheelchairs, beds, stretchers, etc. hitting the walls. It also protects vehicles and minimizes damage.
It prevents the formation of bacteria and mold by improving the hygiene conditions, which are indispensable for hospitals and other health facilities.
It allows easy cleaning of wall surfaces.
Wall protection boards provide smooth and uninterrupted surfaces.